 It's New! It's here! The AE Saddle!

The saddle nose is positioned as low as possible relative to the seats which enable cyclist to ride for long distances with Zero friction to the crotch area.

If you choose a saddle with a soft seat supporting ischial bone, your buttocks will sink and your crotch will be pressed against the nose of the saddle. On the other hand, if you choose a stiff seat, the pressure on the crotch will weaken, but this time the ischial bones come to hurt.
The pressure on the crotch, which has not been resolved until now, has zero friction by placing the nose as lower as possible.
Now you can be free from painful riding.
Painless riding gives you higher riding performance.
Enjoy an extremely new riding experience with Aeroelastic!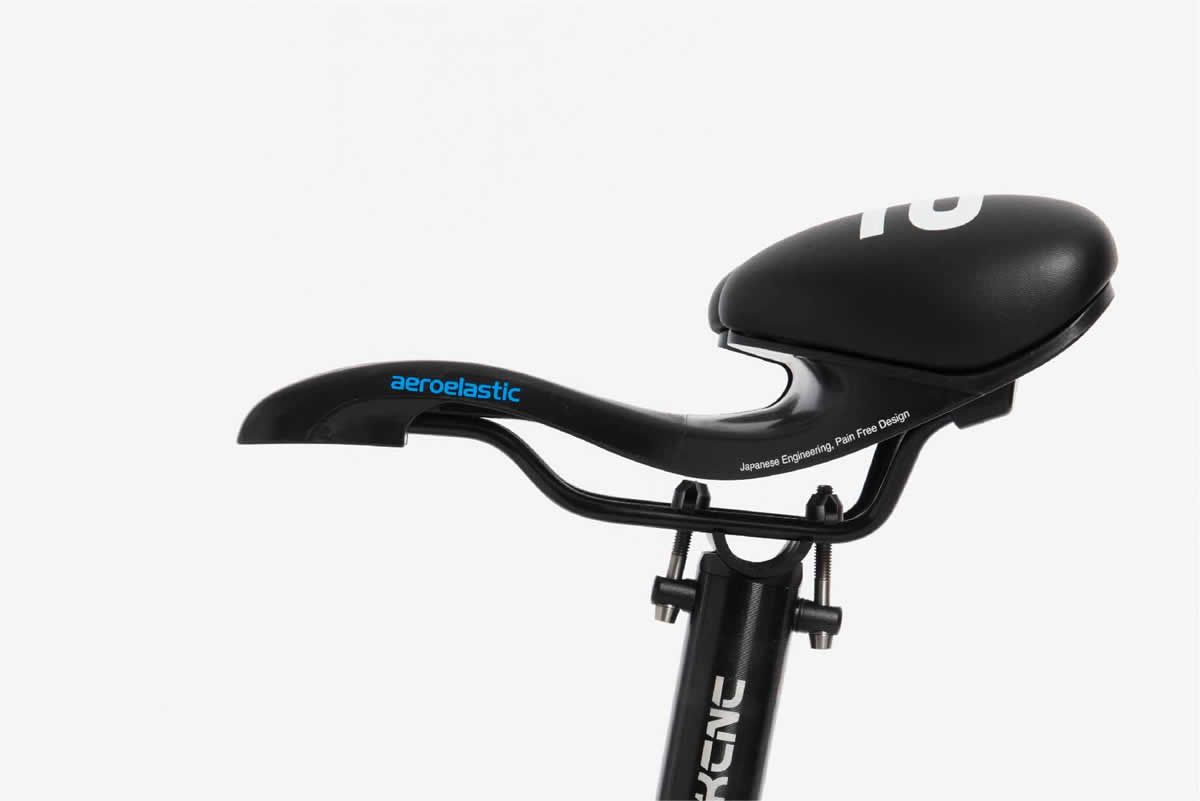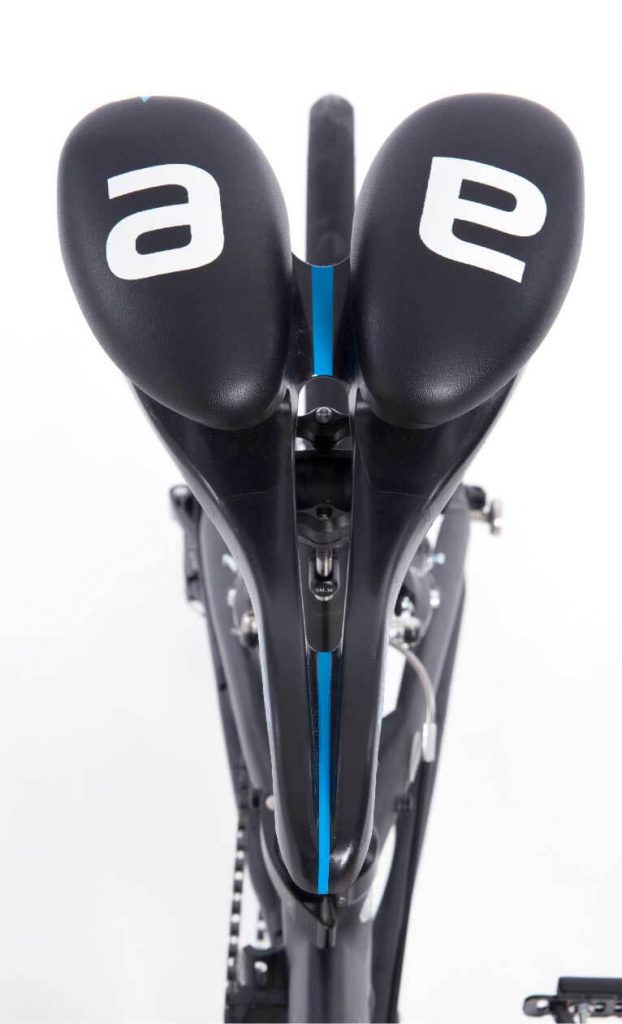 Reduce the burden on the buttocks, the seat should be soft.
The AE Saddle uses soft, high rebound polyurethane foam.
Improved the sealing of the seat cover minimizes air leakage from the seal.
This result in long-term comfort since the seat does not touch bottom, even if it is soft.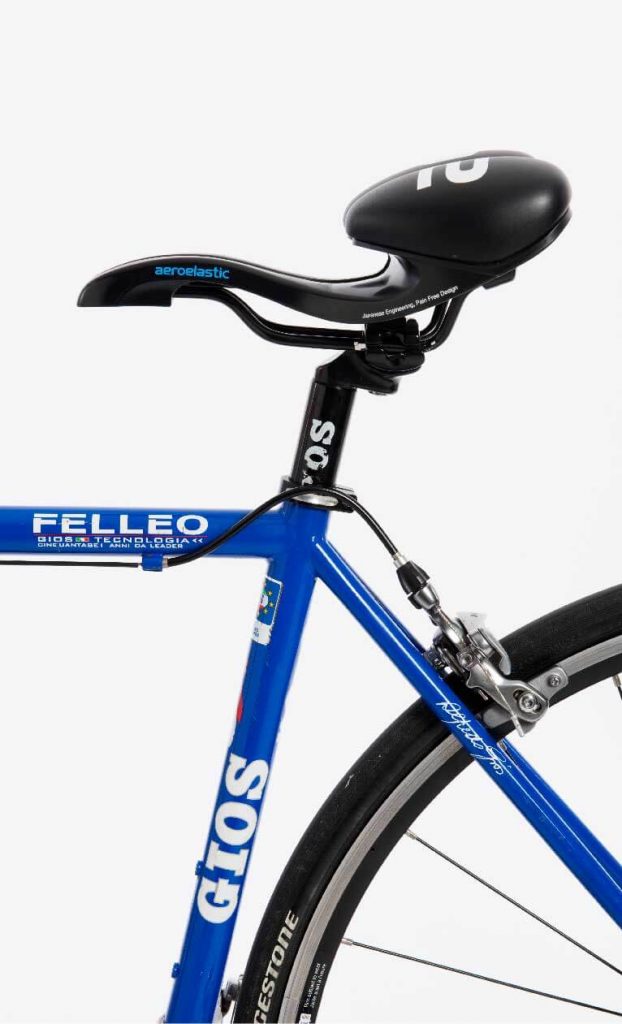 A painful saddle is dangerous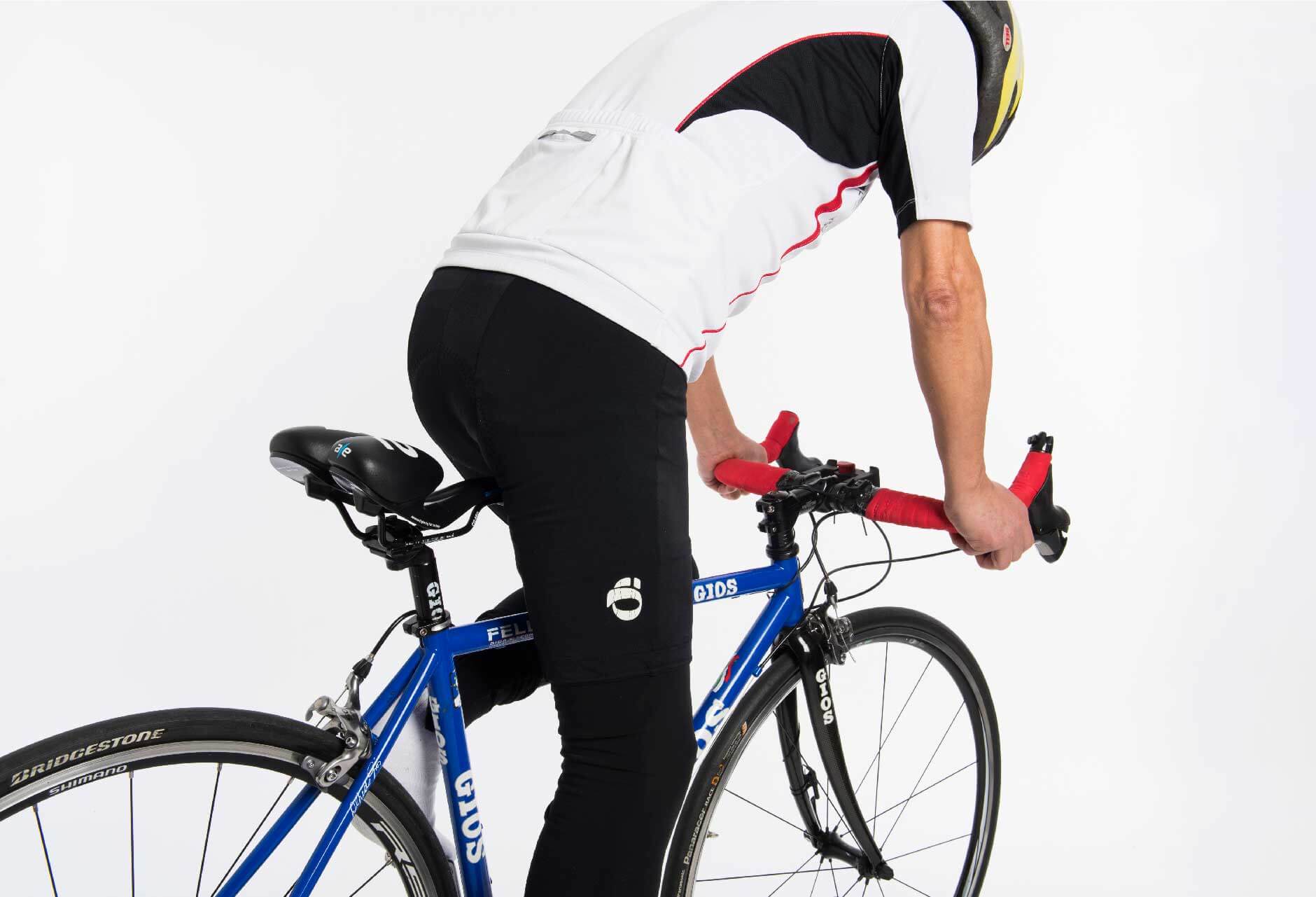 The human crotch (Where the perineum, blood vessels and nerves all converge) is not meant to support body weight.
If you are riding for hours at a time, urethritis and the nerve damage may occur.
The prostate's location at the center of the groin places this sensitive gland on the peak of a narrow conventional bicycle saddle. Prolonged pressure on the gland can cause inflammation which shows unusually high levels of Prostate Specific Antigen (PSA) in the blood. High PSA levels sometimes signal prostate cancer.
Especially slimed sports bike seat can compress the nerves and blood vessels in the genital area. In men, this raises the risk of urethral obstruction and erectile dysfunction.
Some scientists believe that female cyclists are probably at similar risk for sexual problems as male riders. You don't have to grin and bear painful riding anymore
For your enjoyable, healthy bicycle life!
A whole new AE Saddle
Affordable for everyone Easy to purchase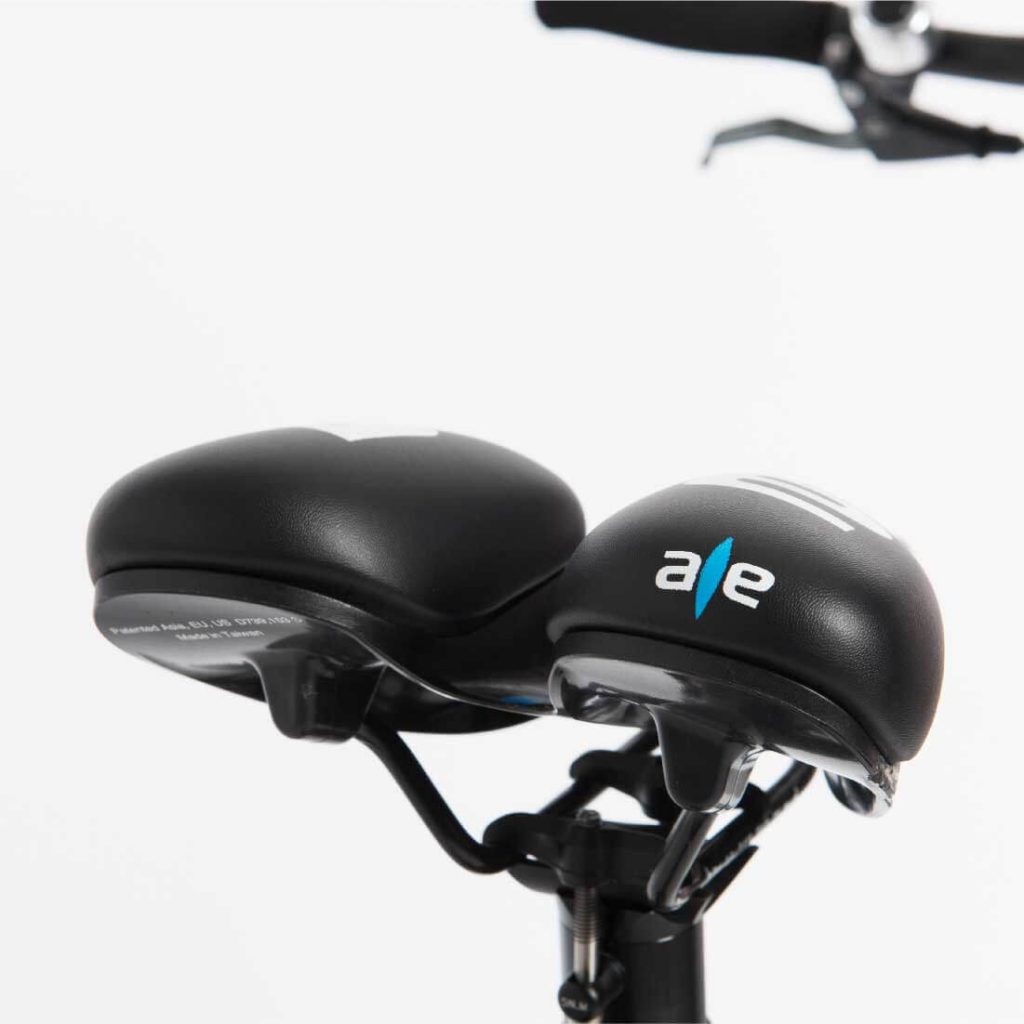 It's not just the function. A totally new design.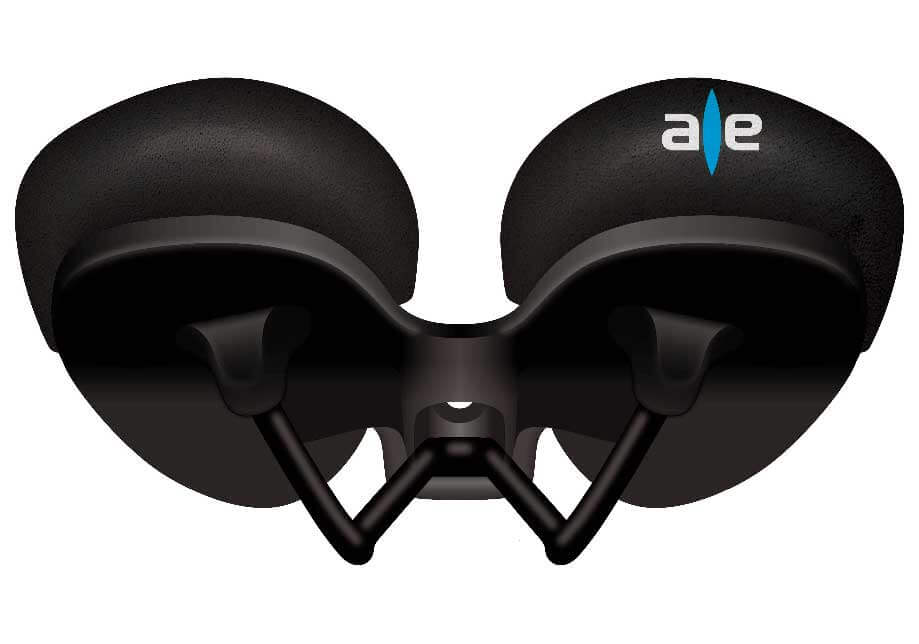 Why are two separated seats are needed?
The separated soft seats are slightly inclined to the left and right to fit the buttocks as they move when you are pedaling. If the inclined soft seat is made as one piece, the seat will push up on the center of the buttocks when you get on the seat. Therefore, the seats should be soft and separated, and tilted to the left and right.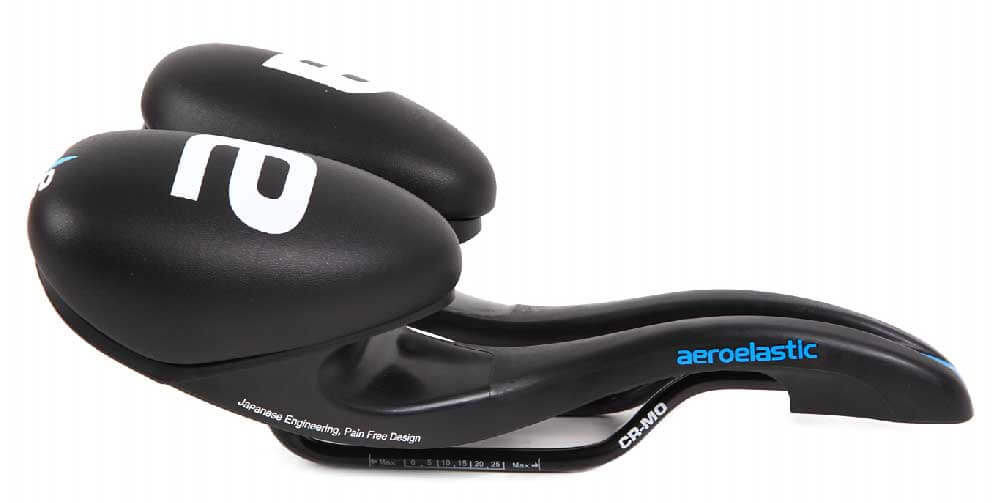 Attention to the details
There should be enough space so that the crotch does not contact the saddle nose. A prostate-friendly saddle has been created.
SIZE
A study that measured the distance between left and right ischial bones in men and women found that the seat needs to have a minimum width of 187.5mm to cover the sciatic bones of most people. The height should be a minimum of 108.3mm to allow enough space for the crotch.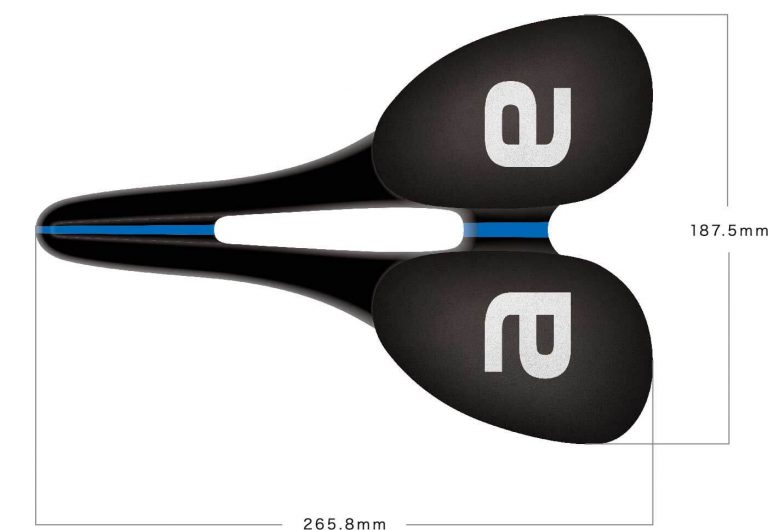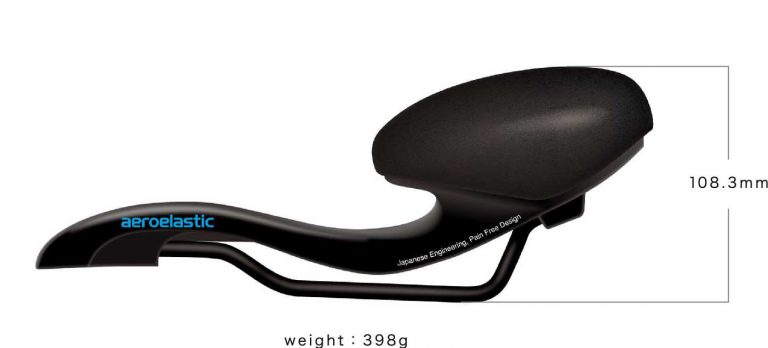 MATERIALS
Frame: Nylon 66 Seat: Soft Polyurethane Foam Rail: Chrome Molybdenum Alloy Steel
TEST
European Conformance Test (EN Test) The Aeroelastic AE Saddle passed the vibration test 200,000 times with a load of 100kgs.
Some of Our Buyers Saying About Us
Our extensive expertise will make sure that yours is a SUCCESS STORY once again!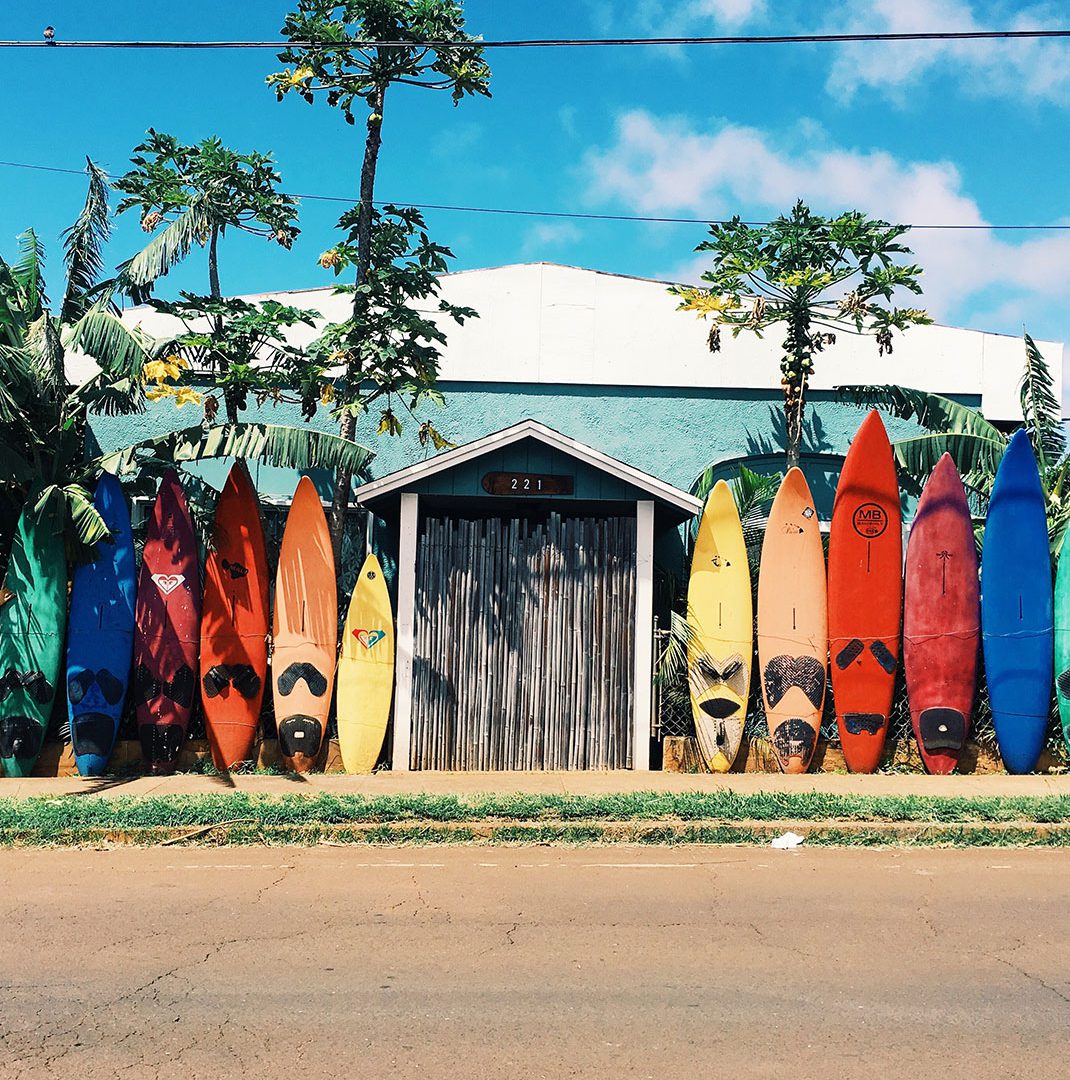 No pressure!
Mr. Fore here: I've been riding bicycles my entire life (reformed bike racer) and I've always struggled to find a comfortable saddle that doesn't put pressure between your legs. I've tried everything including noseless saddles like ISM. After three rides on this seat Ithink it's worth adding an early review – it's pretty terrific. It is a very difficult saddle to get in the right position. The overall angle of the saddle is a bit off and I'd love to give that feedback to the manufacturer- The rear pads on the saddle should be angulated perfectly parallel to the front of the saddle. However, so far, this is the best seat I've ever found for me. I've taken several rides completely painlessly with absolutely no peroneal pressure or unwanted side effects. 5 stars!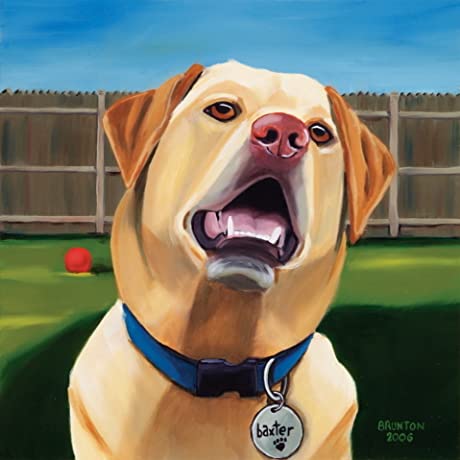 Older man's prostate saddle that knows how to ride.
The saddle is a very good choice if you can't have any prostate pressure. A young man probably does not need this one. He should be fine with just a center cut out saddle. If you are an experienced rider and understand how to place your sit bones correctly you should be good to go with this. It supports the sit bones just right and has zero pressure on your prostate area. As for mounting I found the best for me was with the rails about 10 degrees down towards the rear wheel. The pads are slanted quite a bit forward so mounting the rails true horizontal will cause you to slide forward. The pads should have been manufactured mora parallel with the rails. For me I find the pads a little too soft. I don't like to float around on a soft seat. I prefer the control and true feel of the bike with a hard seat. This is not a deal breaker just personal choice. They should offer different firmness choices. When you mount this seat measure well on your old seat while it's still mounted where your sit bones place and then match that. Once again this is a good saddle for an older experienced rider with prostate issues (me). If you are looking for a cushy Sunday afternoon ice cream rider this is not the seat for you. May the road be with you!

PLEASE READ IF YOU ARE DOUBTFUL
I've been super worried for years about numbness in this area. If you feel the same do not hesitate to buy this saddle. There are some reviews saying this saddle is painful. The only way I could see this maybe being true is if I weighed 200+ lbs. Having your butt perched on the two pads might be a lot at that weight. I am 175 and feel totally fine. I was already riding my previous saddles similar to the way this one is designed to be sat on so this wasn't too big of a change for me (butt back and perched on the rear of the seat to avoid contact with that "area"). This might sound condescending but I want to be honest in this review ~ If you don't know how to ride well or don't have good posture on a bike, DON'T buy this seat. Lastly the seat still has a nose that you can squeeze with your legs to balance if needed but you are only truly in contact with the pads on your butt bones, this makes it a challenge to ride with no hands. It's nothing a little practice won't fix though.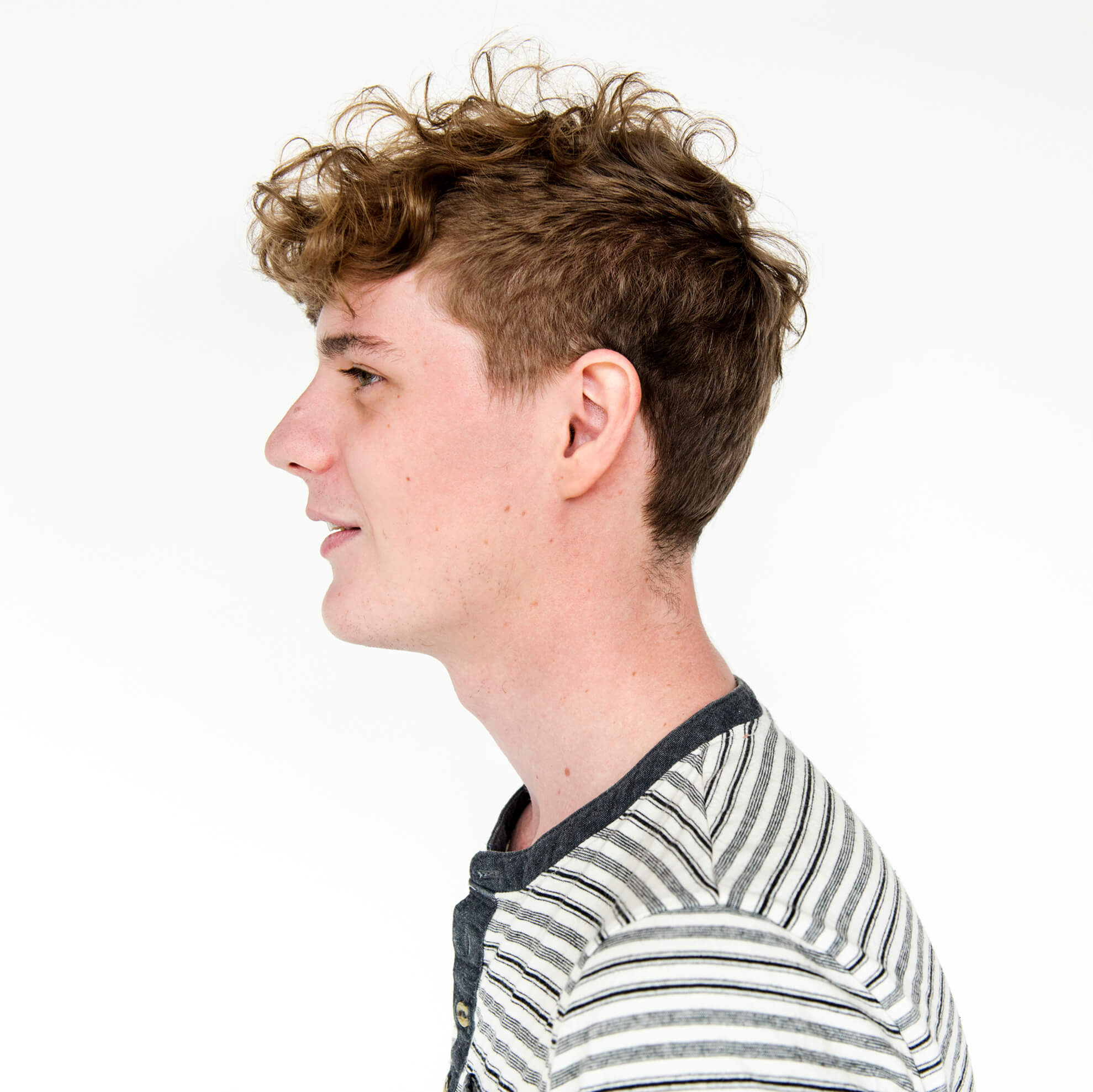 Pain free rides
The saddle takes some time to get used to, but once you do , you can ride long rides pain free, especially if you suffer from prostate problems! What is hard is to adjust the saddle, so you don't slide forward! You definitely need to go to a bicycle shop for a professional fitting for the bike road or triathlon 🚲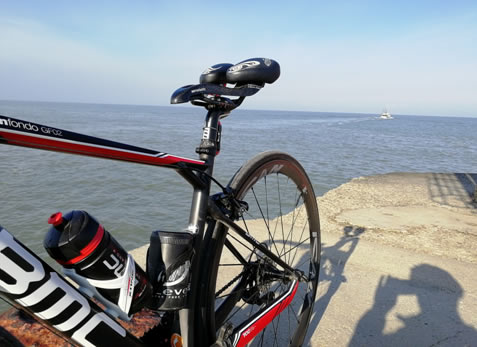 Already 12000 Km with Eyes saddle
I purchased this saddle in February 2017. I suffered from prostatitis and could not ride a bike. I tried many saddles without any good results. Then reading an article on the web I met Aeroelastic Eyes and I must say that for me it was the solution. Thanks to this saddle my perineum is free from contact with the saddle and it does not give me any problem to ride a bike.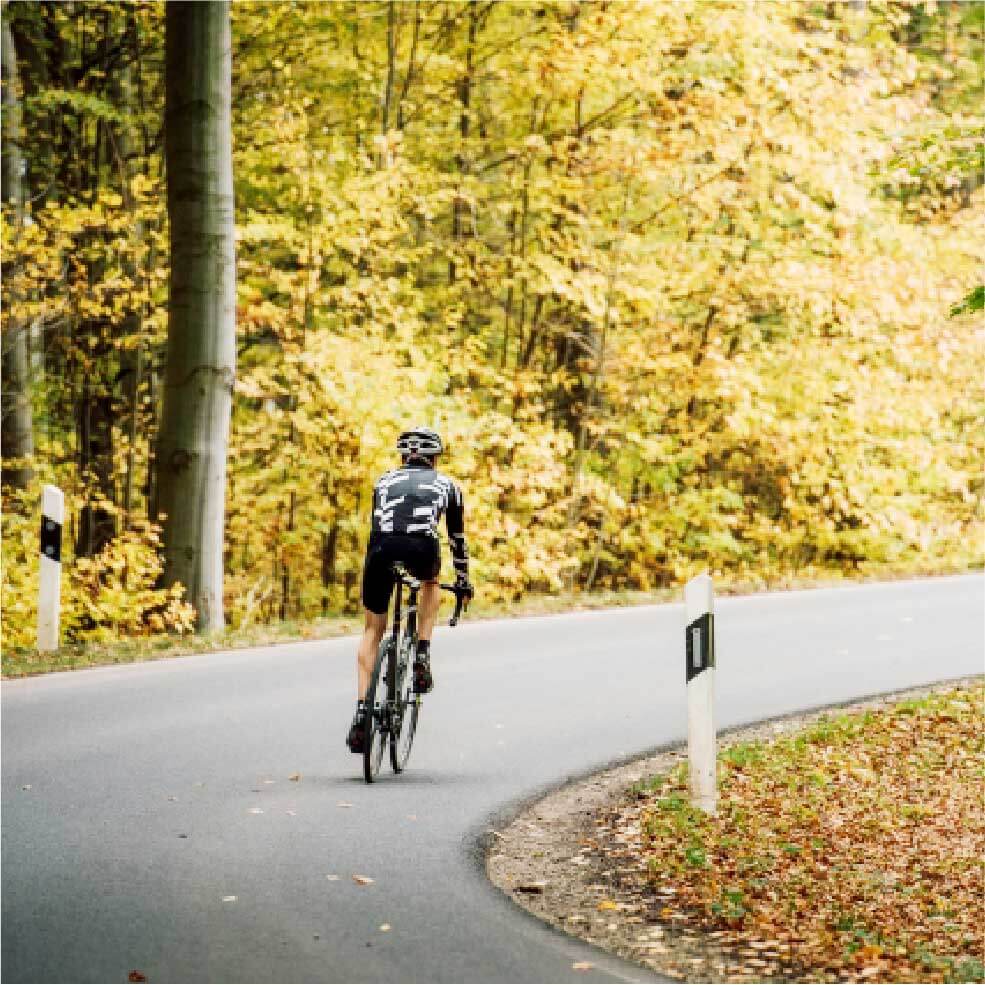 2007 Worked as General Manager of Over-seas Sales Engineering Div. of Oil Industry Equipment Manufacturing Company
2008 Start Cycling for Health. However, due to irritation from the saddle, my PSA level rose to 8. This raised a red flag for prostate cancer. After stopping cycling for 2 weeks, the PSA level dropped to normal. I tried dozens of saddle types after that and realized that there were no healthy saddles on the market.
2009 I discovered that many people who spent a lot of time on the saddle suffered the same trouble. I began research to design a pain-free saddle.
2012 Establish Aeroelastic as Saddle specialty Brand. Started selling "Aeroelastic Eye's Saddle"
2019 Released model AE Saddle with reduced manufacturing cost
I recommend AE Saddle for all riders who spend a long time on city bikes, crossover bikes, road bikes and mountain bikes.
Many people have become free of pain after using this saddle.
AE saddle will be a great help in preventing urological issues arising from cycling.

Aeroelastic j.d.o.o. © 2323